"I felt like a dope, I thought we had missed it. We had to work hard to catch up."
—Steve Jobs, CEO Apple, Inc. on digital music Fortune
Mark mentioned that he's planning on buying an iPod Shuffle and later blogged that iTunes is missing features like skins. That hit me as a blast from the past.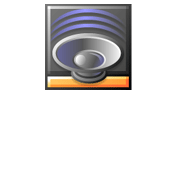 Skins was one of the features that got axed when Apple bought SoundJam from Cassady & Greene to create iTunes. A program called Audion supports that and a wealth of other features for those people who need their daily dose of feature creep in their music player. You can read the excellent history of the player that almost was.
I remember buying MacAMP and later SoundJam MP. I remember being really pissed when I found out that iTunes would be introduced and SoundJam would be shelved. I remember skins. Ahh, let me tell you about those days…
They sucked.

Apple settled on the brushed metal theme. Instead of supporting more themes in Itunes, Apple decided to make Mac OS X 10.2 (Jaguar) support the alternate look of iTunes as "textured" windows kicking off another useless philosophical debate among Mac addicts—who hold the Apple Human Interface Guidelines the way ACLU holds the Bill of Rights.
So themes have died out in iTunes but those would-be theme developers moved on to other things like automating iTunes with AppleScripts, a wealth of plugins for iTunes, and a host of cool overlays, menubars, etc for controlling iTunes, even remotely using your mouse, web, LAN, or via Bluetooth wireless. If you need themes, there are programs like sofa that make themeable interfaces into iTunes.
So you lose a 3rd party market for MP3 players and you gain a wealth of 3rd party software for MP3 player integration add-ons. Honestly, if MacAMP was so good, I wouldn't have bought SoundJam, and if iTunes wasn't good enough, I'd have bought Audion.
A net positive methinks.
I would hope there might be a small, but growing segment of iTunes for Windows developers someday.