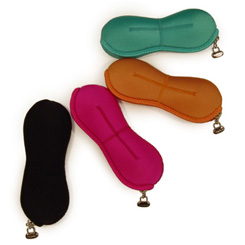 Every time Apple comes out with a new product or idea (e.g. AppleStore, iTunes Music Store, and iPod Mini), some foreigner screams bloody murder and how unfair it is. This bothers me because it is the height of hypocrisy. These people are probably playing Final Fantasy X International Edition which is available in every region but Region 1. Last time I checked, Friends is a United States show, but every season was out on DVD in Great Britain while they were still trying to sell "Best of…" crap to the Americans. And how many times have they watched Americans anxiously await cell phones that have been selling for years in Asia and Europe? The Playstation Portable is outselling the Nintendo DS in Japan, where is it in the US?
My freshmen room mate in college was from Idaho. He told me you don't see any good potatoes in Idaho because they export all their best ones. Contrast that with Japanese domestic brands which are superior and never sold outside of Japan.
But this entry isn't about domestic brands, Friends Season X on DVD, cell phones, or PSP—those things eventually make it to the United States. Nor is it about the iPod Mini since that eventually made it to Europe and Asia. This entry isn't even about some pissy Europeans.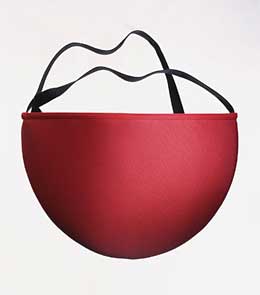 This is about the little things that never make it outside of their country because most people's idea of good design is whatever everyone else is buying.1 From a local Walmart,2 I can get something US-designed, Chinese-made that the only way I won't regret buying it is by rationalizing how little I paid for it. As for design, most of our idea of good "European design" can be summed up in taking the previous sentence and replacing "US" with "Swedish" and "Walmart" with "Ikea."3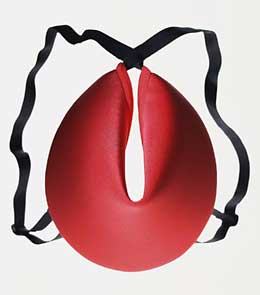 Yeah if I want to be shit on, I can pay for the privilege, but why can't I get something decent? I remember Naoka Hirota's fortune cookie bag: it is a two-dimensial half-circle when opened; it is a three-dimensional fortune cookie when worn. The pictures here show the beauty of this backpack/handbag and yet, six years after I first read about it in ID magazine, I have yet to see anyone in the United States wearing one. It's a shame. Every woman in the United States suffers because Britney Spear's (or her agent) is too white trailer trash to recognize something cute and cool and it isn't manufactured by some sexual slave in Burma.
I seemed to have lost the cases that came with my glasses. The image at the top is a set of Hirota-designed eyeglass cases that I'll not be able to buy to replace mine.
Who really never gets anything? All of us, wherever we are—all we get is a whole lot of nothing.
2
Walmart has a particularly bad record with me—I have purchased from there three times and regretted every purchase for various reasons. It took me years to realize that Sam's Club is no Costco, but that was because there was no Costco in Illinois. Those experiences are probably why I like to pick on them. Honestly, it isn't about their "evil" business practices, my main bitch is that a Walmart parking lot sits between me and Trader Joe's. Driving is stressful enough as it is.
3
On the other hand, we can take things to the other extreme.
Elite Designers Against Ikea
is a Ikea-designed tongue-in-cheek website that shows what happens when that happens. Be sure to watch the anti-anti-commercials, which are wonderful. Not counting eating lunch there, I have made two decent purchases from Ikea: flourescent light bulbs and pot hangers. Granted, that's better than Walmart but why did I have to wander for half an hour looking for the checkout? Do you design your stores to have horrible traffic patterns on purpose? (Am I the only one who goes through Ikea thinking that your product names are silently making fun of me in Swedish? Does "EFFECTIV" translate to, "only stupid Americans would buy this crap?")